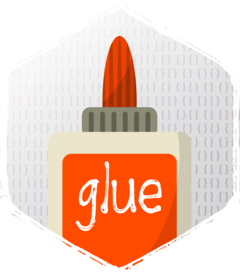 glue
Overview
Glue offers interpreted string literals that are small, fast, and dependency-free. Glue does this by embedding R expressions in curly braces which are then evaluated and inserted into the argument string.
Other implementations
Some other implementations of string interpolation in R (although not using identical syntax).
String templating is closely related to string interpolation, although not exactly the same concept. Some packages implementing string templating in R include.
Code of Conduct
Please note that the glue project is released with a Contributor Code of Conduct. By contributing to this project, you agree to abide by its terms.